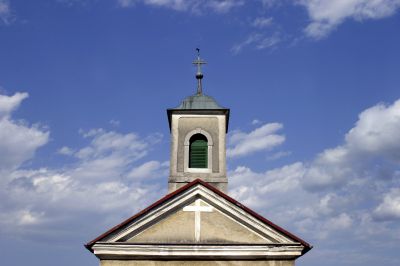 Church Building Insurance. Quality Coverage At Great Rates.
Hello again, Red Bud, Illinois community! Ever wondered how our magnificent places of worship remain safe from natural calamities or accidental damages? If you've been pondering over this, it's time to chat about something essential: Church Building Insurance. Wondering which agency offers top-notch coverage? It's none other than Ackermann Agency, Inc.!


Get a Quick Quote Or Provide Us With More Info
Why Church Building Insurance?
Think about it: Our beloved churches, with their stunning architecture and priceless artifacts, stand tall through storms, earthquakes, and other challenges. But what if, unfortunately, there's a fire, flood, or structural damage? That's where Church Building Insurance steps in, shielding the church from potential financial burdens of repairing or rebuilding.
And the best part? Ackermann Agency, Inc. is just a phone call away at 618-282-2450. Leave the complexities to us!
Coverage Highlights
Curious about what this insurance typically covers? Let's delve in.

Structural Integrity
Coverage for damages to the church's main building and ancillary structures.

Windows & Artifacts
Protection against damages to stained glass windows and invaluable artifacts.

Repairs & Maintenance
Coverage for essential repairs, ensuring the church remains in pristine condition.
Choosing Ackermann Agency, Inc.: A Wise Decision
Insurance discussions can often seem overwhelming, but with Ackermann Agency, Inc., it's a breeze. Stationed in Red Bud, Illinois, our team makes everything transparent and relatable. We're not here to just provide coverage; we're here to forge trust and strong connections. Reliability is our mantra.
Remember, our 618-282-2450 is always at your service. A quick call, and we'll guide you through any questions or concerns.
Let's Get Started!
Each church is unique, and so are its insurance needs. At Ackermann Agency, Inc., we tailor-make insurance solutions to resonate with your church's requirements. Whether it's an iconic cathedral or a serene sanctuary, we believe every church deserves the utmost protection.
So, if Red Bud, Illinois is home, and you believe in safeguarding your religious haven, reach out! Dial 618-282-2450 or explore our online quote request form. Together, let's ensure our churches stand tall and safe for generations to come!